This is a story about first love, it doesn't matter how young one is at the time they give their heart away to someone else; what matters is after all is said and done; it still belongs to the first love of your life.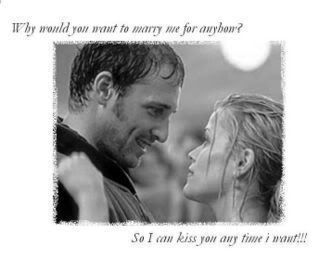 This is what happened to Melanie Spooner (Reese Witherspoon) who married Jake Perry (Josh Lucas) whom she had loved all her life, but it didn't work out from the start, they were too young to handle their love.
So Melanie leaves and goes to New York, and began working as a fashion designer. She followed the path that most designers do in New York; she changed her name. So everyone in New York knew her as Melanie Carmichael.
Melanie worked hard for seven years, to make her name known in the Fashion World, and she was finally there, but not without sacrifice.
She had not been home to see her parents in seven years; however, she had tried to get her parents to come to New York, by sending them tickets. Later, her mama would tell her it just didn't suit.—that has to be a Southern Expression--.
Melanie meets Andrew Henning, and they become engaged.
Sweet Home Alabama was made in 2000.